24th June 2007, starting and finishing at Pitlochry in Scotland.
This should be a hard one, 134 km / 83 miles with a total ascent of 2,078m / 6,817ft while maintaining an average speed of over 12mph. The event will provide a true test for experienced cyclists and those who enjoy a new challenge. It will also prove an attraction to those not currently cycling to get on their bike and rise to the newest fitness challenge in the UK.
The Ride and Results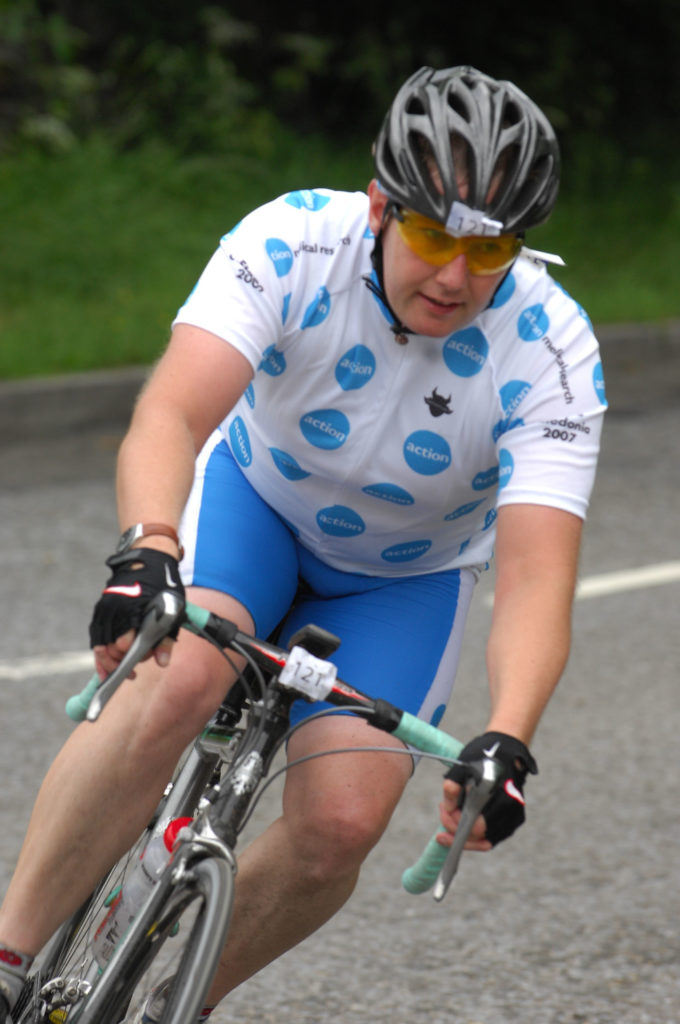 Considering it's the wettest June in recorded history, I think we were pretty lucky that it rained for only the first 40 miles. The scenery was spectacular, closed roads were an absolute dream to ride on and heartfelt thanks must go to all the local residents of Pitlochry for allowing the event to go ahead. The originally stated distances were a bit off when compared to my GPS tracking device, which recorded 81.32 miles and 6,400ft of climbing, but I maintained an average speed of 15.7mph and finished the event in 5 hours 10 minutes and 13 seconds.
The winning time was 3:48:15, and the last place time was 7:28:24. My position was 633, out of 868 finishers, which considering I finished a cycle of immunoglobulin treatment 16 days before the start wasn't too bad. Next time I hope to do much better, I was disappointed at not breaking five hours so I now have a target to beat.